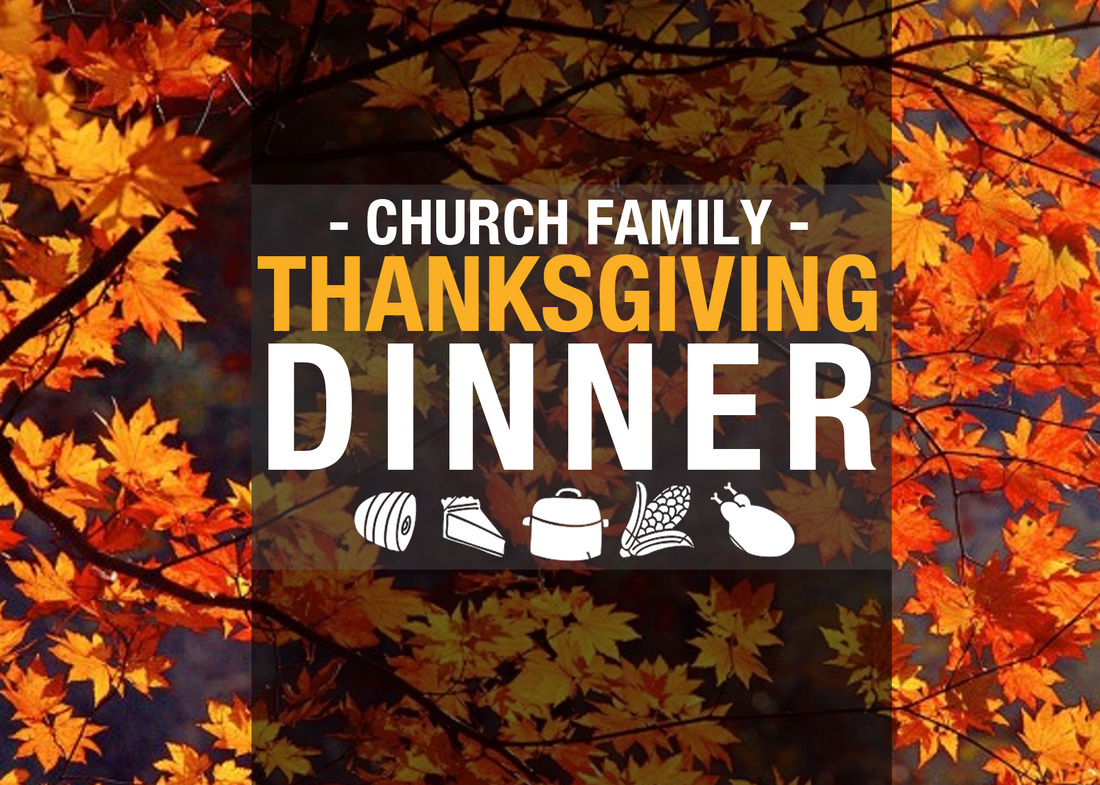 Thanksgiving Feast
November 19th, 2017
Join us for our annual Thanksgiving Feast
Sunday, Nov 19th starting @ 6pm
Come join the Church Family as we celebrate and give thanks for everything God has done this year! We will have fun and games and fellowship and food galore.
We're depending on you to help provide the food for our feast. Sign-ups are on this registration site. Please follow the grouping below, but if you wish to bring additional food items, the more the merrier!
We will need 10 turkeys and 5 hams
ALSO -
Last name A - L: Vegetable Dish and Rolls
Last name M - Z: Dessert and Drink
Baptism
November 26th, 2017
ABOUT BAPTISM
Baptism is an important step of obedience that shows others we have personally trusted Jesus for our salvation. Jesus was baptized when He was on the earth, and we do this to follow His example. When Christians are baptized, they are submerged under water to identify with the death and burial of Jesus and raised out of the water to identify with His resurrection. We believe that water baptism is a public declaration of three important things: you are a follower of Jesus Christ, you are beginning a changed life in Christ, and you are part of a new family.
Worship Ministry Appreciation/Vision Luncheon
December 3rd, 2017
What a blessing it has been to lead the IVC worship ministry this year! We want to celebrate God's goodness and look toward the future at an Appreciation Luncheon after service in the Student Center.
We will fellowship together, have lunch and listen to some of Pastor Miguel's heart about worship in the upcoming year. We truly hope you will make plans to attend if at all possible. Family members are welcome too.
Childcare will be provided during the meeting time. We will need a count in order to have enough food, so please sign up here.